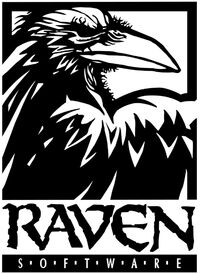 Raven Software
is an American video game development company based in Wisconsin, and is responsible for the development of every game and expansion in the Heretic and Hexen series.
History
The company was originally founded in 1990 by Brian and Steve Raffel, and worked independently until 1997 when they were acquired by Activision.
Raven Software worked with id Software often, whose engines were used as the basis for each game in the Heretic/Hexen series. Even though there hasn't been another entry in the series since 1998, the company continues to develop other games even today.
Notes
The company's name may have had an influence on some of the choices for their games, such as Corvus' name.
Ad blocker interference detected!
Wikia is a free-to-use site that makes money from advertising. We have a modified experience for viewers using ad blockers

Wikia is not accessible if you've made further modifications. Remove the custom ad blocker rule(s) and the page will load as expected.