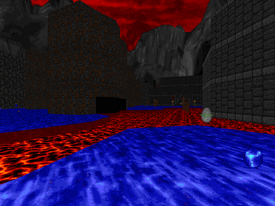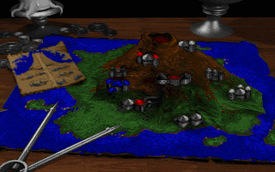 Hell's Maw
is the second episode of
Heretic
.
Overview
Hell's Maw takes place on a volcanic island, which is a staging ground for D'Sparil's armies. The island is located within an unspecified other dimension, possibly a part of the Outer Worlds.
The episode's theme is focused on natural cave-like environments, as well as a juxtaposition of fire and ice. Most of the action takes place in outdoor areas. Buildings are temple-like structures or crude dwellings. At the heart of the Hell's Maw are several great dimensional portals, one of which leads to the Serpent Rider's Underwater Lair.
Guarding these portals are Maulotaurs (1-3, depending on your skill level), the bosses of this episode.
Levels
External Links
---
Ad blocker interference detected!
Wikia is a free-to-use site that makes money from advertising. We have a modified experience for viewers using ad blockers

Wikia is not accessible if you've made further modifications. Remove the custom ad blocker rule(s) and the page will load as expected.